| | |
| --- | --- |
| | Mussels in Minutes // Edition 39 |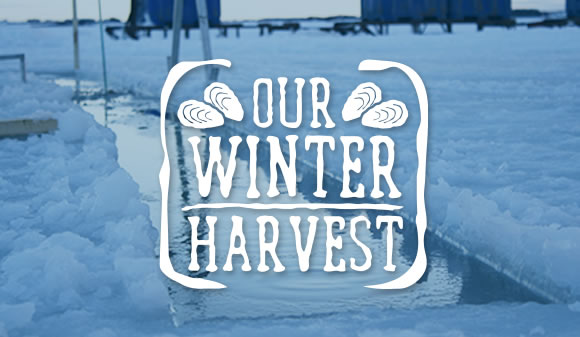 Fresh PEI Mussels are farmed, processed and shipped to North American destinations all year long. That includes during our warm Island summers, and our not-so-warm Canadian winters.

To continually bring the best to your plates year round, our PEI Mussel Farmers harvest mussels even when our waters are covered with winter ice.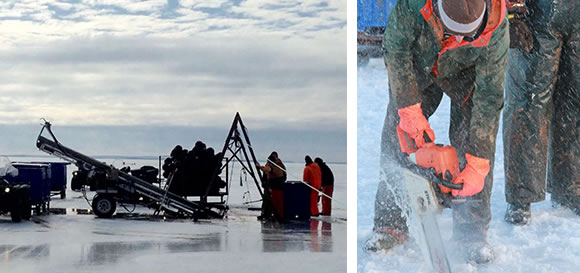 Ice conditions are monitored daily to ensure only the safest of harvesting conditions
Mussel lines are marked with ice-poles or GPS markers so they can be found under the ice
If the ice is covered with snow, the snow is pushed away by trucks with plow blades to reach ice level
Growers then use chainsaws and special blades on saw bikes to cut through the ice
With the ice safely cut, the mussel lines are hauled up through the ice by portable winches
Mussels are cut by hand from the long line and stored in insulated plastic containers that protect them from possible wind-chills
Sleds with filled mussel containers are hauled over the ice back to the shore and processing plants for cleaning, grading, debearding, packaging and shipping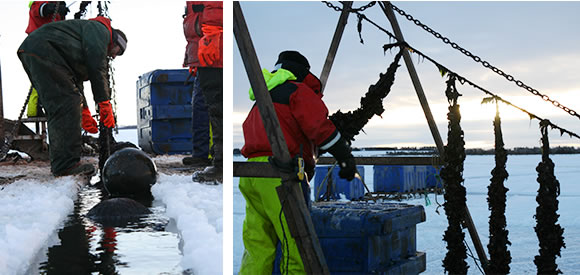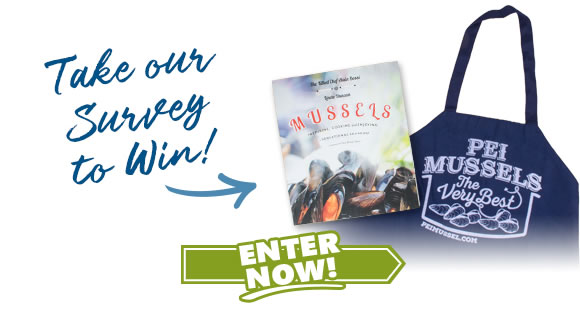 WE WANT TO HEAR FROM YOU


Take a few moments to complete our brief Mussels survey and you might win 1-of-4 Recipe Book and Mussel Apron combo packs. Click here for the survey and thanks in advance for sharing all your 'mussel' ideas with us!

Contest closes March 24, 2017.
PUB Inspired recipes for St. Patrick's day
Nothing 'mussels' up St. Patrick's Day than a plate full of PEI Mussels! When planning what you might cook up as part of the Irish fun, try one of these NEW RECIPES! Quick, easy, and oh-so tasty, you'll be more than happy that you've discovered a pot of mussels as opposed to a pot of gold.

CONNECT AND SHARE WITH US!